Domestic Violence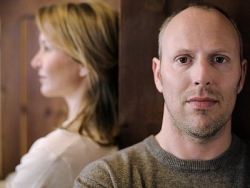 In Washington State, being wrongfully accused of Domestic Violence is very common. There is usually very little, if any physical evidence of a domestic crime. Often, an arrest is based solely upon the statement of the alleged victim.
Unfortunately, many alleged victims make false or exaggerated statements to the police. These accusations often result in criminal charges that can be devastating to the life of the accused.
Even if there is strong evidence against you (such as an admission of guilt) hope is not lost and you should not plead guilty. In most cases, we can still negotiate the charges down to something less serious.
After the Arrest
While a case is pending, a judge issued No Contact Order can prevent a person from seeing their partner, their kids, and even prevent someone from entering their own home. A domestic abuse lawyer should be contacted ASAP, as the deck will be immediately stacked against the accused while they remain unrepresented.
In Pierce, King, and Thurston County, bail is frequently set while the case is pending, even for a defendant who has no criminal history. At the first court hearing, a judge will normally ask the defendant to surrender their firearms as a condition for release.
It is a good idea to speak with a domestic violence attorney before communicating with the alleged victim or law enforcement. Any type of communication with the accuser can result in an additional criminal charge if a No Contact Order has been issued by the court.
Domestic Violence Penalties
Most domestic abuse charges in the Tacoma, Seattle, Kent, Olympia, Puyallup, Federal Way, and Lakewood, WA areas are gross misdemeanors that are punishable by:
Up to 364 days of jail time
$5,000 fine
Up to 5 years of active probation.
For a Domestic Violence Assault 4 (4th Degree Assault) offense, there is usually a one year mandatory batterer's treatment requirement.
A conviction for DV assault will in most cases make you ineligible to possess a firearm. If you are a military soldier or law enforcement officer convicted of domestic assault, a conviction will likely result in the termination of your employment. There are several other professions that will terminate your employment upon notice of a domestic assault conviction.
In addition to criminal penalties, civil consequences can include:
Mandatory loss of gun rights (State & Federal)
Mandatory DNA sample for Federal Database
Loss or denial of employment
Revocation of job-related licenses & certifications
Denial of housing or eviction
Travel restrictions that include denial of entry
Decline of college application
Associated no contact orders
Felony Domestic Violence
If there are allegations of choking, a case that would normally be charged as an Assault 4 will likely be charged as Domestic Violence Assault 2 (2nd Degree Assault). Assault 2 is a class B felony that is punishable by up to 10 years of jail time and a $20,000 fine.
A conviction for a Domestic Assault 2 charge requires that you spend time in jail. Having a powerful DV attorney fighting your case could mean the difference between being found not guilty and spending months to years in jail.
Common Types of Domestic Violence Charges
Harassment
Stalking
Disorderly Conduct
Interfering with the reporting of Domestic Violence
Exposing minor child to Domestic Violence
Domestic Violence Protection Order Violation
What is considered a Domestic Relationship?
In WA State, the domestic violence designation is determined by the relationship between the person accused and the alleged victim. A domestic relationship is established if there is an incident with any family member (by blood or by marriage), current or past romantic relationships, child in common, and even current roommates.
Defending Domestic Violence Allegations
A good domestic violence lawyer will protect your rights and mitigate or eliminate the domestic violence penalties. When selecting a lawyer, it is important that you choose one who not only has DV defense experience, but also has current knowledge on all of the civil consequences that can occur.
Cristine Beckwith is a domestic violence attorney who has successfully defended thousands of clients accused of DV related crimes in Pierce County, King County, and Thurston County, WA. Her proven track record has earned her a strong reputation for winning cases in Puget Sound courts that include Tacoma, Seattle, Olympia, Kent, Puyallup, Bellevue, and Lakewood, WA.
Cristine is an attorney that will not only fight for you in the courtroom, but will also provide understanding, support and compassion. She has offices in Seattle and Tacoma and can be called any day of the week (including after-hours) for a free consultation.