Juvenile Defense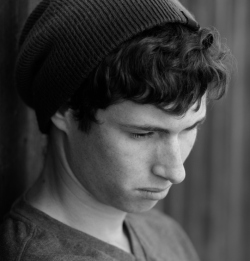 The timely involvement by an experienced juvenile lawyer can often keep a pending case from being charged in court or mitigate the long-term impact that can result from the detention of a minor. If you are a parent who wants to keep a conviction from going on your child's criminal record or if you want to defend your child from pending juvenile charges, Cristine Beckwith is an experienced Tacoma juvenile attorney & advocate.
Cristine is also a parent who understands and has compassion for her juvenile clients and their families. The information below has been provided to help you understand the criminal process for minors charged in Washington State, including the Tacoma, Seattle, Puyallup, Olympia, Kent and Bellevue, WA areas.
Jail Alternative Programs in WA State
The Juvenile Justice System has a stated goal of rehabilitating and treating minors who have committed a crime. As a result of this goal, there are options and special programs for dealing with juvenile misdemeanor charges and some felony offenses in King, Pierce, & Thurston County. These include:
Treatment Programs
Diversion
Special Sexual Offender Disposition Alternative (SSODA) program
School System Programs
Community Supervision
Informal and Formal Probation
Various Community & Social Service Departments
It is important to be represented by an attorney who has extensive experience with juvenile court cases, as access to special programs is not automatic and may not be a good option in your child's situation.
Unfortunately, many juveniles end up taking less than ideal plea bargains negotiated by their court appointed attorneys. The consequences can spill into adulthood and prevent entrance into a college or job of choice.
Juvenile Detention
The juvenile legal system in Washington State gives law enforcement a lot of power in the handling of minors accused of a crime. The arresting police officer can often turn the minor over to a parent or legal guardian after the arrest is made.
The police also have the authority to take the accused minor to a juvenile detention center. However, immediate detention is less common in juvenile cases than in adult cases, even when there are felony accusations.
After charges are filed, a juvenile attorney can minimize the risk of jail by demonstrating to the court that your child is not a significant risk to the community and that a safety plan has been put in place. It is important that the court sees your child's positive accomplishments and not just what may have been their worst moment.
Communicating with the Police
Most of the constitutional rights that adults have are also provided for juveniles who are accused of a crime. Most importantly, it is required that they be read the Miranda Warning. Often, law enforcement will question minors at school, without the parent's knowledge. The police are not required to inform a minor that they can request the presence of a parent or guardian, but they do have to abide by the request if asked.
Just as adults can, a minor can invoke their right to remain silent and their right to a juvenile defense attorney. It is important to consult with a juvenile attorney before a minor communicates with the police. Law enforcement is not required to tell the truth when interrogating and they will often times try to trick minors into giving incriminating statements.
Being Charged as an Adult
Serious juvenile felony offenses (violent crimes & sex crimes) can be declined by juvenile court and tried in adult court. Your child has a right to a declination hearing, where your juvenile attorney will argue that the case should stay in juvenile court. The penalties on these serious offenses are significantly higher in adult court, so it is important that your juvenile lawyer is experienced with the declination process.
Defending Minors
There are many ways to handle juvenile cases and it is important to be represented by a juvenile criminal attorney who has a proven track record for getting the best result. It is also important to have someone in your corner who knows what types of crimes will stay on their juvenile record as well as how to clear a juvenile record if they have a past conviction.
You do not want your child starting adulthood with a criminal record. Cristine Beckwith is an attorney who advocates for minors accused of a crime in the Puget Sound, including the cities of Seattle, Tacoma, Puyallup, Olympia, Kent and Bellevue, WA. She can be contacted any day of the week to answer questions and discuss a defense strategy during the free consultation.
Juvenile Practice Areas
Juvenile Sex Crimes
Burglary or Robbery
Property Crimes
Harassment (threats) or Stalking
Criminal Driving Offenses
Weapon Charges
King County Juvenile Court
The King County Youth Service Center is where the juvenile court and detention facility are located. The address is 1211 East Alder Avenue, which is in Seattle's Central District and is one block South of Seattle University.
Pierce County Juvenile Court
The juvenile court (Remann Hall) and the Pierce County Juvenile Detention Facility are located at 5501 6th Ave in Tacoma. The Juvenile Division is part of Pierce County Superior Court. Most juvenile matters are held at this location, except for declination hearings and trials. The declination hearings and trials are held at the County-City Building, which is located at 930 Tacoma Avenue South.
Thurston County Juvenile Court
The Thurston County Family & Juvenile Court is located at 2801 32nd Ave SW in Tumwater. The Juvenile Detention Center is also located at this Tumwater facility. Although a separate facility, this court is a department of Thurston County Superior Court in Olympia, WA.