Military Members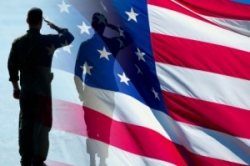 Fort Lewis, WA Criminal Defense & Military DUI Attorney
Pierce County and Thurston County have many military residents due to both Fort Lewis and McChord Air Force Base (Joint Base Lewis-McChord). As a military professional charged with or accused of a crime, the consequences are often different than what a civilian would be facing. It is important that you hire a lawyer who has experience fighting for military professionals on their Criminal, Domestic Violence, Assault, or DUI cases.
Protecting your Gun Rights
There are several factors that make military cases different than civilian cases. The most significant factor is that possessing a firearm is part of an Army soldier's job description. There are several crimes that if convicted, cause a loss of the right to possess a firearm. For example, a misdemeanor conviction for Domestic Violence Assault in the 4th Degree will cause a loss of gun rights.
There are some civil actions, such as a domestic violence protection order, that can also limit the eligibility to possess a firearm. It is important that your defense attorney is not only fighting for you on your criminal case, but is also fighting to save your Army or Air Force career.
DUI & License Suspension
Another significant factor in cases involving military soldiers is that there are many people who do not have a Washington State driver's license. An approach in a DUI case may change with out of state licenses, so it is important that your criminal attorney is experienced in dealing with these types of situations. A DWI conviction may not only cause a driver's license suspension, but it may also impact future promotions, deployments, and security clearances.
Proven Track Record for Defending Soldiers
There are many military programs that the court will accept as equivalent to the civilian programs usually ordered in criminal cases. Hiring a lawyer who is knowledgeable about these programs can save you time and money.
Cristine Beckwith is a criminal defense attorney who has served a large number of service men and women throughout her years of practice in both state and federal court. Cristine is proud to represent military professionals from Ft. Lewis, WA (JBLM) and she looks forward to helping you with your Criminal, Domestic Violence, or DUI case.