Theft Crimes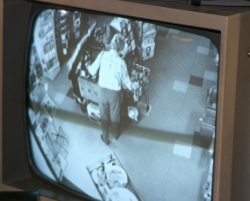 Washington State harshly prosecutes theft charges. Even a first time offense can result in jail time, fines, and probation. Theft 3 or Third Degree Theft is the most commonly charged crime, since most shoplifting charges fall into this category.
Non-Criminal Consequences
A conviction for theft or shoplifting can result in employment termination or the denial of a job opportunity. This is because theft related crimes are considered "crimes of dishonesty." A theft conviction can also prevent you from obtaining housing, professional licenses, security clearances, and college admission. For non-US citizens, immigration consequences can result in deportation.
Shoplifting Charges
A retail shoplifting charge can also result in a civil lawsuit initiated by the retail establishment. Larger retail chain stores commonly file lawsuits, even when the dollar value of the merchandise is under $100.
If a settlement is negotiated with the retailer, the criminal case can sometimes be dismissed through Washington's Compromise of Misdemeanor Law. Under this law, the court may (at its discretion) dismiss the criminal case, if your defense attorney can provide evidence that restitution has been accepted by the merchant.
Criminal Penalties
In WA State, there are different degrees and penalties for theft, depending on the value of the property and if you were a juvenile at the time of arrest. As you can see below, maximum penalties for adults are very harsh. A theft attorney should be contacted as soon as possible to prepare a defense and prevent you from making incriminating statements to law enforcement or the court.
3rd Degree Theft
Gross Misdemeanor
Value of property is $750 or less
Maximum jail time is 364 days
Maximum fine is $5000
2nd Degree Theft
Class C felony
Property is worth more than $750 but less than $5000
Maximum jail time is 5 years
Maximum fine is $10,000
1st Degree Theft
Class B felony
Property is worth more than $5000
Maximum jail time is 10 years
Maximum fine is $20,000
Preventing a Criminal Conviction
The prosecutor in a theft case must prove that you did not accidentally take the merchandise or other property. Establishing criminal intent and obtaining evidence that you stole property can be a difficult task for prosecutors.
Additionally, witness accounts of the alleged crime are often times unreliable and this can work in your favor. An experienced theft attorney can raise arguments that weaken the case against you.
Proven Track Record
Cristine Beckwith is an experienced theft lawyer in Tacoma, WA. Her experience and ability to find evidentiary issues can often times result in case dismissals or significantly reduced charges. The majority of her cases result in favorable negotiations, avoiding the risk and time of trial.
If necessary, she will fight your case at trial, where she has an exceptional record. Cristine has a proven track record in the courtrooms of Pierce County and King County, including the cities of Tacoma, Seattle, Puyallup, Federal Way, and Lakewood, WA.