Theft Crimes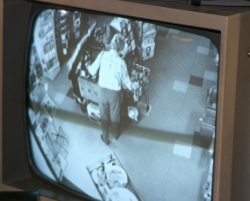 Theft 3 or Third Degree Theft is the most common charge in Washington State, since most shoplifting charges fall into this category. It is a good idea to speak with a theft attorney as early in the process as possible.
A good theft attorney can sometimes:
Prevent charges from being filed
Negotiate a non-criminal settlement with the retailer or person
Negotiate charges to be dropped, reduced, or slowly dismissed
Win at trial (if necessary)
This is my first arrest. Can I go to jail?
Yes, even a first time Theft 3 offense in WA State can result in jail time, fines, and probation. This is especially true if you make one of the common mistakes that unrepresented defendants often make.
Who do I talk to about my theft charge?
Only an attorney should tell your side of the story. This will preserve your rights and prevent you from making incriminating statements to law enforcement, the court, or to the alleged victim or merchant.
What other consequences might I be facing?
Unfortunately, a conviction for theft or shoplifting can result in employment termination or the denial of a job opportunity. Many employers consider theft related crimes to be "crimes of dishonesty." A theft conviction can also prevent you from obtaining housing, professional licenses, security clearances, and college admission. For non-US citizens, immigration consequences can result in deportation.
How do retail stores handle shoplifting charges?
In addition to the criminal complaint, a retail shoplifting incident can also result in a civil lawsuit initiated by the retail establishment. Larger retail chain stores commonly file lawsuits, even when the dollar value of the merchandise is under $100.
Can I just pay the store back for the stolen merchandise?
If we negotiate a settlement directly with the retailer, the criminal case can sometimes be dismissed through Washington's Compromise of Misdemeanor Law. Under this law, the court can (at its discretion) dismiss the criminal case, if your shoplifting attorney can provide evidence that restitution (payment) has been accepted by the merchant or person.
The Loss Prevention department is threatening to call the police if I don't sign paperwork. What should I do?
Loss prevention employees will sometimes want you to sign a Notice of Trespass, which is a civil (non-criminal) remedy to prevent you from returning to the store. Although you are not required to sign any documentation, it may be in your best interest to acknowledge the Notice of Trespass, to avoid having law enforcement respond to the incident.
However, you should decline to discuss the incident with Loss Prevention and avoid signing anything outlining the incident or admitting to the theft. The best course of action is to remain silent and contact an attorney immediately.
At Beckwith Law, we have experience negotiating favorable resolutions with most Loss Prevention departments. These stores include Target, Walmart, Macys, Costco, Nordstrom, Kroger, and Home Depot.
Should I just plead guilty? They have me on camera.
No, you should preserve your rights and speak with an attorney for guidance. An attorney can often negotiate a more favorable result, even if there is overwhelming evidence or a confession was given at the time of arrest.
What are the criminal penalties for a theft conviction?
In Washington State, there are three different degrees for theft, depending on the value of the stolen property and if you were a juvenile at the time of arrest. As you can see below, maximum penalties for an adult theft conviction are harsh, even for a misdemeanor Theft 3 conviction.
3rd Degree Theft (Theft 3)
Gross Misdemeanor
Value of property is $750 or less
Maximum jail time is 364 days
Maximum fine is $5000
2nd Degree Theft (Theft 2)
Class C felony
Property is worth more than $750 but less than $5000
Maximum jail time is 5 years
Maximum fine is $10,000
1st Degree Theft (Theft 1)
Class B felony
Property is worth more than $5000
Maximum jail time is 10 years
Maximum fine is $20,000
What are common defenses to a theft charge?
The prosecutor in a theft case must prove that you did not accidentally take the merchandise or other property. Establishing criminal intent and obtaining evidence that you stole property can be a difficult task for prosecutors, especially when your defense is putting up a good fight.
Additionally, witness accounts of any alleged crime are often unreliable, and this fact can work in your favor. As experienced theft attorneys, we can raise a wide range of arguments to weaken the case against you.
Free Consultation & Representation
At Beckwith Law, we are experienced theft lawyers with offices in Tacoma and Seattle. We fight for clients in the courts of Pierce County, King County, Thurston County, Snohomish County, & Kitsap County.
Our experience and ability to uncover evidentiary issues can often result in case dismissals or significantly reduced consequences. The great majority of our theft cases result in favorable negotiations, avoiding the risk and time of trial.
If necessary, we will fight your case at trial, where we have an exceptional record. Beckwith Law has a proven track record in courts that include Tacoma, Seattle, Bellevue, Olympia, Everett, Kent, and Puyallup.
You can call us any day of the week (including after-hours) to get your questions answered during the free consultation.