Drug Charges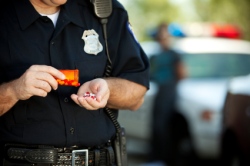 The crime of simple drug possession in Washington State was struck down On February 25, 2021, by the Washington State Supreme Court in State v. Blake. However, local ordinances (at the city and county level) are beginning to appear and are making it a crime to knowingly possess a controlled substance without a valid prescription. We will try to update this page as new information becomes available.
In Washington State, drug offenses are a violation of the Uniform Controlled Substance Act (VUCSA). Common VUCSA charges include possession, distribution, and the manufacture of controlled substances. Controlled substances can be illegal "street drugs" as well as prescription drugs.
WA State has some of the toughest drug laws in the country. Most drug offenses are felonies. Factors that impact the seriousness of the charges include:
The type of drug found
The amount of the drug in question
Whether your intent was to use or sell a controlled substance
Your criminal history
If a weapon was used or was in your possession
If the accused person is an adult or juvenile

Whether the case is in a state or federal court
Defending Drug Charges
Often, evidence from a drug arrest was obtained improperly or even illegally in the case of police misconduct. In these situations, the defense should argue that evidence relating to drugs or paraphernalia should be suppressed and that the case should be dismissed without prejudice.
Powerful defenses can include:
The evidence was taken during an illegal search & seizure.
The defendant was lured into committing a crime that they normally wouldn't commit (entrapment).
Probable cause to search a person, vehicle, or home was not established.
The search warrant was obtained or used illegally.
The evidence was obtained by a police informant (informants normally lack credibility or have questionable motives).
Alternatives to Jail (Drug Court)
In cases where there is strong evidence against the defendant or a confession was made to the police, hope is not lost.
Washington State has special Drug Court programs that include:
Drug Offender Sentencing Alternative (DOSA)
First Time Offender Waiver
Diversion program
These special programs focus on drug treatment, as an alternative to a long-term prison sentence.
Your criminal defense attorney should be experienced with these special programs, as acceptance is not automatic or guaranteed. Depending on the facts of your case, your lawyer should advise you on which programs are available and if they are good alternatives.
Drug Possession Charges
Possession of a controlled substance is a Class C felony, which is punishable by up to 5 years in prison and a $10,000 fine. Drug treatment (inpatient or outpatient) will likely be court ordered as a condition for release.
Common drug possession crimes that we defend include possession of:
Cocaine
Prescription Drugs without a prescription (Vicodin, Xanax, Valium, Ambien, Morphine, Codeine, OxyContin, Percocet, Percodan, ADHD drugs)
MDMA (Ecstasy, Molly)
Methamphetamine (Meth, Crystal) & Amphetamine
Heroin, Fentanyl, Opium & Methadone
GHB, Rohypnol (roofies), Ketamine (Vitamin K)
Anabolic Steroids, Human Growth Hormone (HGH)
PCP (Angel Dust)
LSD, Mushrooms (Shrooms)
Delivery of a Controlled Substance
In WA State, delivery is loosely defined as the act of giving a controlled substance to another person. There is no requirement that a monetary or barter transaction took place. It is quite common for people to be accused of delivery for sharing a drug with a friend or for possessing "too much" of a drug.

In many cases, there is very little that distinguishes a drug dealer from a drug user. If there is an undercover operation or police setup, law enforcement can often convince a person (who has no intention of selling drugs) to share their drugs.
Proven Track Record
Beckwith Law has a proven track record for winning tough drug cases in Federal and local Washington State courts that include Tacoma, Seattle, Puyallup, Bellevue, and Olympia, WA. We win many cases by arguing that evidence should be suppressed, based on law enforcement's abuse of search and seizure laws.
Even a small technical issue can result in a case settlement that avoids a felony conviction and the resulting harsh penalties. Our experience as drug crime lawyers in King, Pierce, and Thurston County will create an important advantage in your case. Call us today for a free and confidential consultation.