Negligent Driving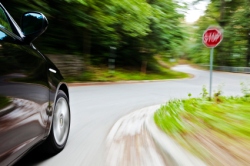 In Washington State, Negligent Driving in the First Degree (Negligent Driving 1) is a criminal traffic offense. A conviction will go on your criminal record as well as your driving record. Although not as serious as a DUI, the charge is a misdemeanor that can result in the following consequences:
Jail time of up to 90 days
$1000 fine
Alcohol/Drug treatment requirements
Loss of employment
Ignition interlock requirement
Probation
Causes of Arrest
Washington State law states that a person is guilty of Negligent Driving if that person operates a motor vehicle in a manner that is both negligent and endangers or is likely to endanger any person or property, and exhibits the effects of having consumed liquor/illegal drugs/intoxicants. The term "negligent" means a failure to exercise ordinary care. Accusations such as crossing over the line or failing to use a turn signal coupled with evidence of alcohol or drug consumption can result in a First Degree Negligent Driving arrest.
Alcohol or drug use can be determined from odor, coordination or speech impairment, or paraphernalia in the car (like an open bottle or pipe). This means that you can be arrested even if you are under the legal limit (.08) for alcohol consumption. Many people arrested for Negligent Driving were originally pulled over on suspicion of DUI. If the police officer does not have enough evidence for a DUI arrest, (usually because of a low breath test result) an arrest can be made for 1st Degree Negligent Driving.
Defending Negligent Driving
In order to prove a charge of 1st Degree Negligent Driving, it must be shown that you were:
Operating a vehicle negligently (by failing to exercise ordinary care) AND
That you endangered or were likely to endanger a person or property AND
You exhibited the effects of consuming intoxicants.
Your attorney can raise arguments that range from a lack of probable cause to pull you over to failure to produce sufficient evidence that you were exhibiting the effects of consuming alcohol. Your lawyer should do an independent investigation to uncover evidence that can be used to negotiate a full case dismissal or a reduction to a noncriminal traffic infraction. You always have the option to try your case at trial and your lawyer should go over the risks and the strength of your case before you decide on this option.
Cristine Beckwith is an attorney who has a proven track record for winning criminal traffic offense cases in the courtrooms of King, Pierce, and Thurston County, including the cities of Tacoma, Seattle, Puyallup, Olympia, and Bellevue, WA. She has offices in Seattle and Tacoma and can be called for a free consultation.